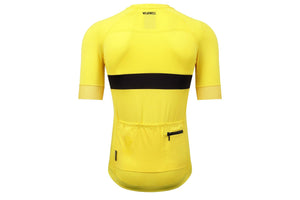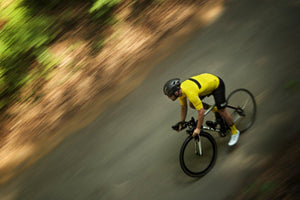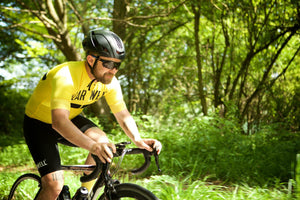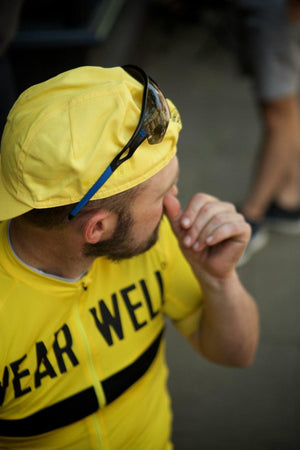 Revival Jersey - Second Edition | Yellow
"One general law, leading to the advancement of all organic beings, namely, multiply, vary, let the strongest live and the weakest die."
Charles Darwin | Origin of the Species
The Revival Jersey - Second Edition is an evolution of our existing model which launched last year. The classic look of the original design still remains, but several amendments have been made to improve the latest version. The length of Second Edition jersey has been reduced to improve the fit and comfort afforded to the rider. Meanwhile the rear pockets have been raised up the back and reinforced using the latest fabric bonding technology to ensure they remain secure and sag is minimised when filled. A discrete headphone hole can be found within the waterproof valuables pocket. The jersey is also 10% lighter than the previous incarnation.
"A high-quality jersey with a classy looking vintage design and the performance to match." Road.cc
Details
Slim cut design optimised for performance
Re-engineered rear pockets for reduced sag
Waterproof valuables pocket built into rear of jersey
Headphone cable routing through waterproof pocket
Flatlock Rubber zip with fabric zip-guard
Silicon grippers at base of jersey
Soft, laser cut, rubber sleeve grippers
Iconic Wearwell branding throughout jersey
Four distinct colourways
Fabric
Wearwell Size Guide
Jerseys & Bib Shorts
Armwarmers
Jumpers & T-shirts
Gloves and Mitts
 Helpful hint: if you don't have a tape measure, use a piece of paper instead and wrap that around your hand. Mark the point where the paper meets. Then use a regular ruler to measure.