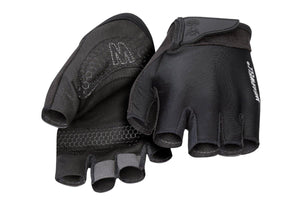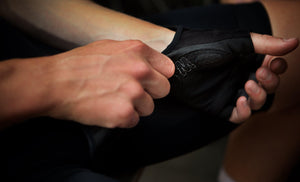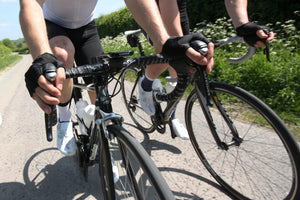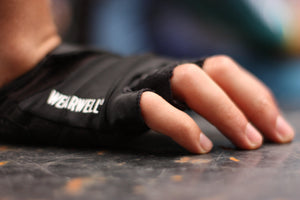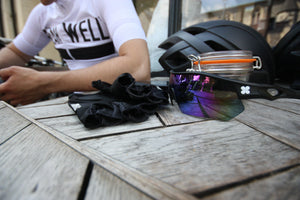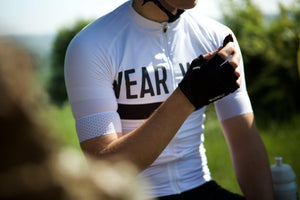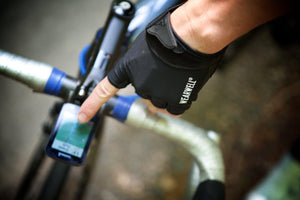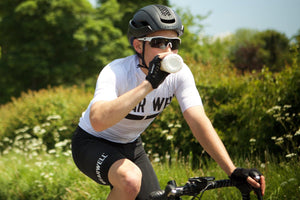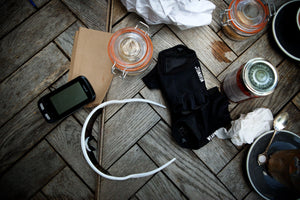 " The Wearwell Cycle Company Revival Mitts are a very understated but extremely practical design that have delivered, on road and off " road.cc
Description
The palm of the Revival Mitt is made from a hardwearing synthetic material which ensures that the glove endures the natural wear and tear of regular rides. A mix of gel and memory foam pads are placed at key pressure points where the hands experience the most sustained periods of contact with the handlebars. Hex-print silicone is added to these to improve grip. The lightweight and breathable stretch fabric on the back of glove helps regulate sweating and also creates a close fit. The lower half of the glove-back and thumb panel are made from a microfibre material that allow the rider to wipe their nose when needed. Meanwhile the zone between thumb and forefinger has been reinforced to offer greater levels of protection and wear prevention typically caused by riding on the drops. Two tabs on fore and middle finger make getting the gloves on and off that little bit easier at the end of a tough day in the saddle. The Revival Mitts are finished off with printed logos at the edge of the palm as well as a raised crest logo on the Velcro strap closure.
Details
Ergonomically designed for comfort fit
Silicone hex-print on padding for improved grip
Gel padding at palm pressure point
Foam padding at finger base contact area
Reinforcement of main contact area between thumb and fore-finger
Microfibre thumb panel for wiping nose
Lightweight and breathable Lycra back
Two tabs on fingers for ease of glove removal
Velcro closure with iconic Wearwell crest
Subtle branding front and back
Fabric
Upper backhand fabric: 80% Nylon, 20% Elastane
Lower backhand fabric: 100% Polyester
Palm fabric: 60% Nylon, 40% Polyurethane
Sizes
Extra Small to Extra Large
Wearwell Size Guide
Jerseys & Bib Shorts
Armwarmers
Jumpers & T-shirts
Gloves and Mitts
 Helpful hint: if you don't have a tape measure, use a piece of paper instead and wrap that around your hand. Mark the point where the paper meets. Then use a regular ruler to measure.