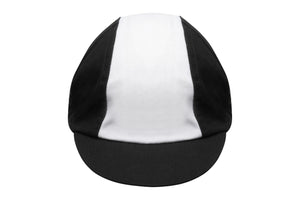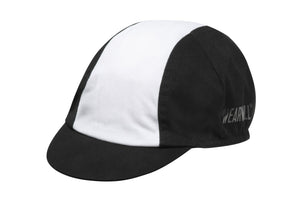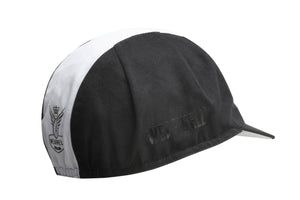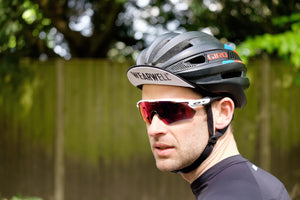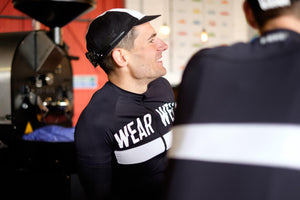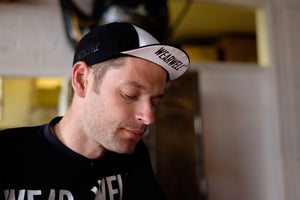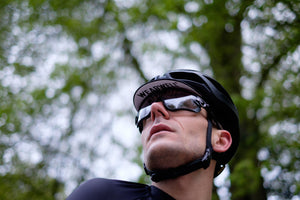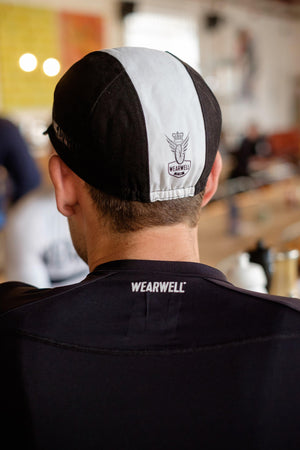 Cycling Cap - Revival Collection | First Edition - Black
Details
Breathable cotton material
Stretch fit
Wearwell logo on peak
Wearwell crest at rear of cap
Subtle detailing throughout
Available in two colours
The cycle cap has its practical positives, but surely this pales into insignificance when compared to its style benefits? Whether under helmet, on its own, facing forward or back, peak up or peak down - not to mention the different colourways available - the cap provides near endless possibilities for a rider to add their own statement piece to any ride and help them stand out from the crowd. The Wearwell Revival cap is made from 100% cotton and uses subtle detailing throughout.
Fabric
Wearwell Size Guide
Jerseys & Bib Shorts
Armwarmers
Jumpers & T-shirts
Gloves and Mitts
 Helpful hint: if you don't have a tape measure, use a piece of paper instead and wrap that around your hand. Mark the point where the paper meets. Then use a regular ruler to measure.